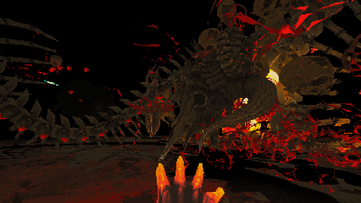 CENTIPEDES are an enemy type seen in Devil Daggers. All CENTIPEDES float in the air and have multiple body segments with one gem each. Each gem drops as soon as it is destroyed by the player.
CENTIPEDE
Edit
-
-
-
-
-
-
-
-
-
-
-
GIGAPEDE
Edit
-
-
-
-
-
-
-
GHOSTPEDE
Edit
Ad blocker interference detected!
Wikia is a free-to-use site that makes money from advertising. We have a modified experience for viewers using ad blockers

Wikia is not accessible if you've made further modifications. Remove the custom ad blocker rule(s) and the page will load as expected.